What Should I Do in Space?
Hi, MZ here.
As my first step into my journey of flying to the ISS (International Space Station) on December 8, 2021, I will soon start my astronaut training.
I thought that if I want to guide my fellow 'dearMoon' crew members during our lunar trip scheduled for 2023, why not fly to space and experience it first?
But I want this experience to be for everyone, not just me, and so I came up with this plan.
What should I do in space? What should I bring to space? I need your ideas!
Do you move forward when you fart in space?
What happens when you play Pokémon GO in space?
Call someone on Earth from space! etc.
From all things serious to silly questions that you were too afraid to ask astronauts, any questions are welcome! I will choose 100 and film myself trying them out for my YouTube channel.
Join me to solve the mysteries that are hidden behind the veil of space!
*The application window has been closed. Thank you for the applications!

A mission patch with your name on it!
To those whose ideas are chosen, you will receive a mission patch with your name embroidered on it, identical to what I'll be wearing!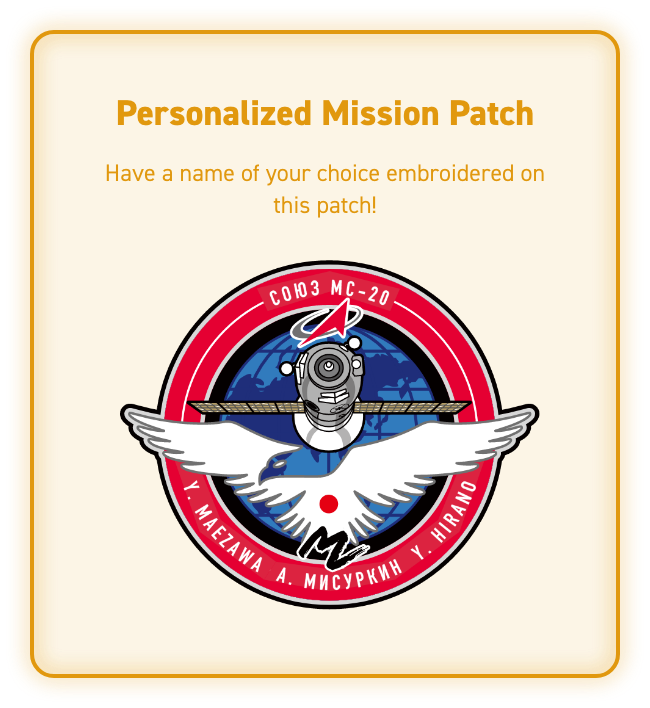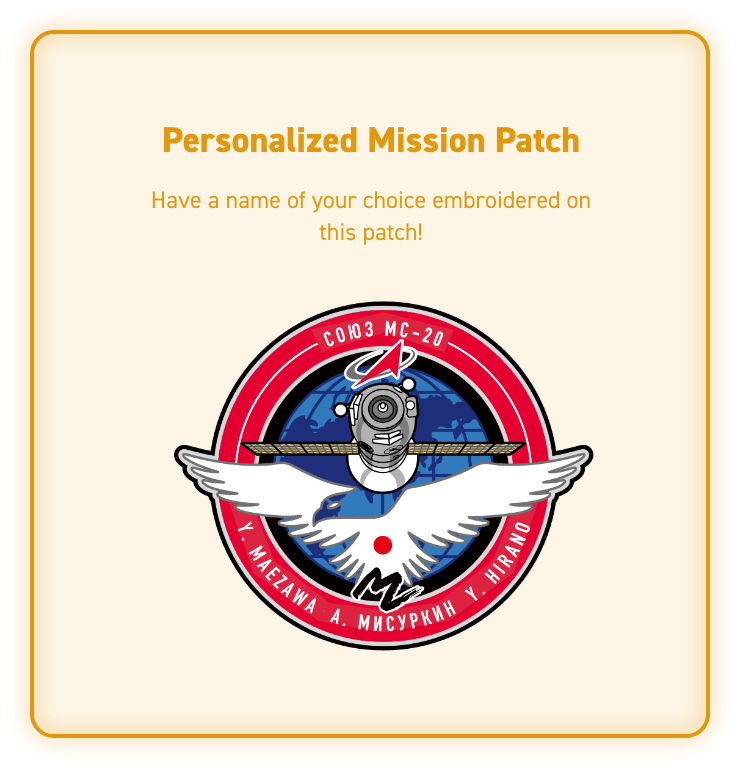 Yusaku Maezawa a.k.a. MZ will fly to the ISS (International Space Station) on Dec 8, 2021 for a 12-day mission, lifting off from Baikonur Cosmodrome (Kazakhstan) aboard the Soyuz spacecraft 'MS-20'. An endeavor appropriate for a civilian astronaut, MZ will record his day-to-day experiences on film for everyone to see as a step towards globalization of space.
As his first step, MZ has already passed a medical examination that gives him eligibility to move on to astronaut training. He will be heading off to Gagarin Cosmonauts Training Center in Russia this June to conduct his 100-day training.